How much money will I need in retirement?  This is often a question that is asked in the final years before retirement.  Quite frankly for many it is often too late.  For this question to be answered effectively, many more background questions need to be answered as some people want to travel the world or take up a new hobby when they retire.
Others see it as an opportunity to volunteer with local organisations or help out with their grandchildren. Whatever you are planning for in the future, we can help you to make the most of your pension and other investments, and achieve the retirement you want and deserve.
Our work together usually begins with a discussion about what you want your retirement to look like. Then we can calculate how much money you will need to achieve your goals. Using this, we can analyse your savings and outgoings to find out how long your money will last and whether you're on track – or what you need to do to get there. We call this cashflow modelling.
Saving towards your retirement
Saving for retirement is one of the most significant financial challenges faced by most people. Our financial planners can give you advice in a number of areas and explain the meaning behind the financial jargon such as:
Using your annual allowance, and navigating the complex tapered annual allowance for higher earners
Making extra pension contributions using pension carry forward
Assessing your pension against the lifetime allowance tax charge
Using other savings and investments, such as ISAs
Ensuring your savings are held in high-quality investments
Your investments
If you will be relying on investments held in your pension or other accounts for an income in retirement, it is especially important that your money works hard for you. As part of our ongoing review we can make sure that it is.  It is important that an investment review is regularly carried out to ensure it continues to reflect your needs and circumstances. For example, this could be by reducing your level of investment risk as you get nearer to retirement, or switching the focus of your portfolio to generating an income when you retire.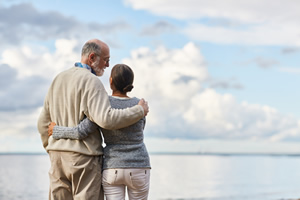 $(document).ready(function() { $("#moreLoan").click(function() { $("#dialog").dialog({ width: 400, height:320, modal: true }); return false; }); });
Address
9 Lodge Rd, Coleraine BT52 1LU
EMAIL
info@lodgefinancial.co.uk