We provide a wide range of services which offer more than traditional, standard investment advice. We at Lodge Financial will help you make those key and life-changing decisions when investing your money, allowing you to take control of your financial future, with regular reporting and reviews to enable your finances to grow with confidence.
As Independent Financial Advisers we have chosen to remain independent because we believe that it is important that we are not restricted in any way in choosing the most suitable investment product and vehicle.
While investment performance hinges on many factors out of our control most notably the return in markets, we can control other factors. These are the ones we deem the most important in creating and managing a portfolio such as types of funds you invest in, cost of the investment and what you look for when choosing the investment company. It is important that we can justify investment decisions and make it clear why we have invested money in a particular way. Our philosophy summarises our approach. 'We Plan, You Prosper'
We believe each client is different so we understand that following predefined processes and criteria is not suitable in circumstances where a better outcome could be achieved by alternative means. Conversely there is a distinct advantage to both our client and our business in providing some guidelines and controls around investment advice as this insures that this advice is given in a consistent, controlled and efficient manner.
We believe in diversification as investing across a variety of different low correlated asset classes should help to reduce the overall level of risk. There are three primary factors which influence portfolio performance, asset allocation, stock selection and market timing.
Individuals
We work closely with individual clients to help their finances grow and to protect their wealth. Many clients also want to provide extra income in retirement and protect their capital for future generations. We specialise in this type of advice.
Businesses
We work with corporate clients, from business owners to senior executives. We take away the worry and stress of employee benefits by providing sound advice on all corporate related financial matters such as risk management, pension planning, profit extraction and certain employee-related benefits.
Professional Partners
We have worked alongside other professionals such as accountancy and legal advisers for many years and can introduce you to specialists in this area via our range of extensive contacts. We look to cross reference to other professionals where applicable.
Why choose Lodge Financial?
As we live in an increasingly event-driven world, Lodge Financial believes that the application of a highly-disciplined approach to asset allocation, risk management and research sets us aside from our competitors.
We believe the key to meeting a client's expectations is to create a completely bespoke investment strategy designed to help them achieve their individual investment objectives within an agreed risk profile, taking into account their taxation position.
Total Return – Ultimately, people aim to make positive returns on their investments which is what we aim to deliver to our clients, irrespective of market conditions, over a normal business cycle.
Fund Selection – Any funds that we recommend have been vigorously researched using our Financial Research software.
Continual Monitoring – Once a fund has been approved for recommendation, we will constantly analyse its performance to ensure that it is providing suitable returns based on your individual needs and objectives. Should the fund no longer meet our vigorous selection criteria, we will advise you on any changes that are needed.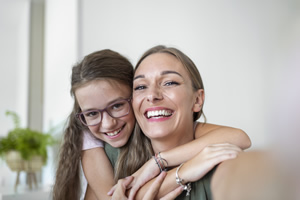 Address
9 Lodge Rd, Coleraine BT52 1LU
EMAIL
info@lodgefinancial.co.uk